powered by
Upon delivery, age will be verified to be 21 or older.
News
---
24 May 2018
CI Club Members enjoy the best Concorso Italiano has to offer. Located in the center of Concorso actions with the best views of the festivities… [continued… ]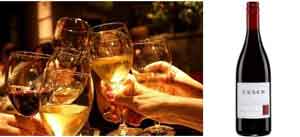 Esser Wines Rocks the Caribbean Islands with partner Carisam-Samuel Meisel
---
Appellation Ventures returns to the World's number one international trade show for wine and spirits Sunday March 18th-Tuesday, March 20 in Dusseldorf Germany. Meet Steve Manley and learn about Esser Monterey County California wines [continued…]
---
Garnet black color. Fruity, savory aromas and flavors of mocha, caramelized bacon, and boysenberry pie with a silky, bright, fruity light-to-medium body and a polished, interesting, medium-length apples in vanilla cream, nut brittle, and cedar finish with fine, chewy tannins and light oak. A very tasty and layered cabernet that is sure to please. [read the Tastings review… ]
---
Want to Rock your WBTG Business? We've got the Answer!

---
Esser Wines is a Proud Sponsor of Concorso – come see us again in 2018!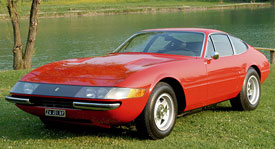 ---
On January 17, 2018, at the Scottsdale Airport, the Jet Center Events and August 25th 2018 Concorso Monterey CA
---
In the most recent Tastings competition by the Beverage Testing Institute, Esser 2015 Chardonnay was celebrated as having the Exceptional quality and also uncommon value. The award is Gold with a 93 rating and also Best Buy at suggested retail of $14.99/bottle. [read the review… ]
---
Esser Wines in Malaysia
Esser Merlot is now being served in the Grand Hyatt Kuala Lumpur in Malaysia!
---
---
Proud Member of The California Sustainable Winegrowing Alliance
Benefiting the environment, the community and high quality grapes and wine.
Certified California Sustainable Winegrowing is a certification program that provides verification by a third-party auditor that a winery or vineyard implements sustainable practices and continuous improvement.
The vision of the Sustainable Winegrowing Program is the long-term sustainability of the California wine community.
For more information, visit: www.sustainablewinegrowing.org