for immediate release
Esser® Vineyards Updates
Monterey, CA – February 9, 2015 – I hope everyone is having a great start to your new year and having fun selling great wines like our Sustainably Farmed, Award Winning Esser® in your markets. I'm reaching out with a quick update covering our new vintage releases and our new upcoming limited release of Rosé of Syrah late this spring, as well as some travel dates around the world where we all can meet one another in case you or any of your staff will be attending some of the same world events.
Let's start with were we are with current vintages:
We still have a limited amount of our award winning #18 top 100 2012 Esser® Chardonnay, as well as a limited amount of our Award winning 2012 Esser® Cabernet Sauvignon.
Due to our very strong demand from producing high quality wines and solid awards, we have sold out within the USA Warehouse of all our 2012 Esser® Sauvignon Blanc, 2012 Esser® Pinot Noir, and 2012 Esser® Merlot. The great news is we have already released all three of our new and exciting already GOLD MEDAL winning 2013 vintages, as the wines are once again 90 plus point winners and of very solid quality. We can't wait for you to get them into your markets.
The 2013 Esser® Chardonnay and 2013 Esser® Cabernet Sauvignon will be released mid to end of February once we insure total quality and ageing.
Now for some more exciting news for late spring, we will be releasing a very limited quantiy 2014 Monterey Rosé of Syrah, here is the label information.
2014 Rosé of Syrah
Esser® wines are produced from sustainably farmed vineyards of the picturesque Monterey County. The long growing season benefits from the abundant sunshine and the cool evening breezes of the Pacific Ocean resulting in grapes that express terroir and true varietal character. Our Rosé of Syrah is made in similar style to the great roses of the Southern France.
Cranberry in color, with an expressive nose of rose petals, plum, mineral and sweet spices. Pairs well with Mediterranean cuisine including Spanish Tapas, olive oils, garlic or simply enjoy on it's own.
Please reach out to myself or your Appellation Ventures / Esser® Wines VP for more information, this wine will move very fast and we already are receiving reservations for cases, as it is a limited production and is of outstanding 2014 vintage.
Now for some world tour dates and where you can catch myself, Peter Huwiler, or Earl Myers with Appellation Ventures / Esser® Wines for meetings the first few months of this year.
Esser® Wines Tour Dates:
2015 Wine Institute of California European Spring Tour
Monday, March 9

London, England

Tuesday, March 10

Zürich, Switzerland

Thursday, March 12

The Hague, Holland

Friday, March 13

Stockholm, Sweden

March 15-17

Düsseldorf Germany. California Pavilion at ProWein
Tuesday, April 7

Quebec City. Espace Dalhousie

Wednesday, April 8

Montreal, Quebec. Le Centre Sheraton

Friday, April 10

Ottawa, Ontario. Westin Ottawa

Monday, April 13

Toronto, Ontario. The Fairmont Royal York

Wednesday, April 22

Edmonton, Alberta. Shaw Conference Centre

Friday, April 24

Calgary, Alberta. BMO Centre at Stampede Park

Monday, April 27

Vancouver, B.C. Vancouver Convention Centre
Please contact us ASAP to lock in your meeting date and times at the shows and dates above.
About Appellation Ventures
Appellation Ventures is a California LLC comprised of leaders in the California wine industry and seasoned business executives and investors. Appellation Ventures strives to find small wineries with solid reputations for quality and then provides the capital and resources to enable significant growth.
Contact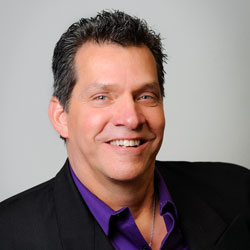 ---
Copyright© 2014-2022 Esser® Vineyards and Appellation Ventures, LLC.
###